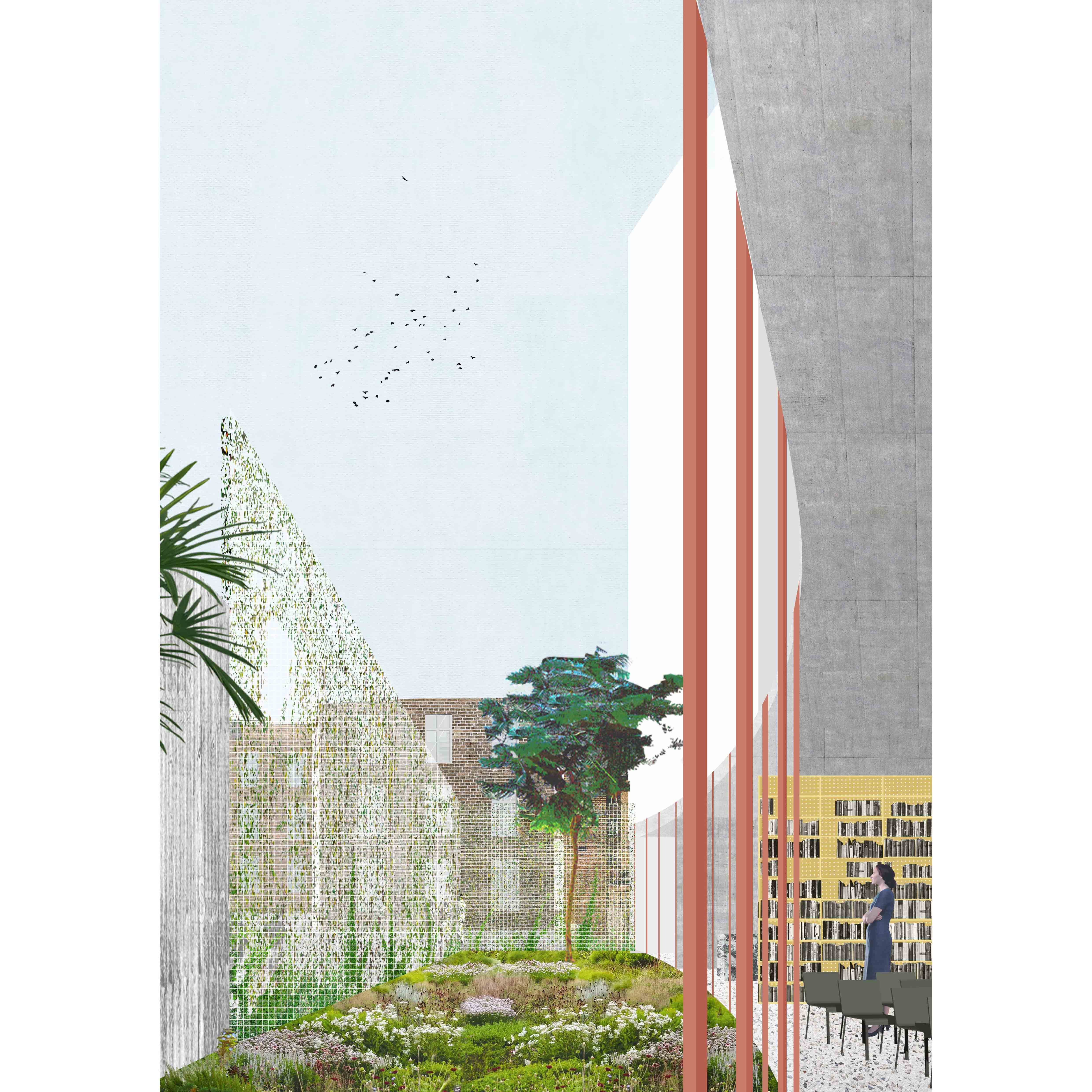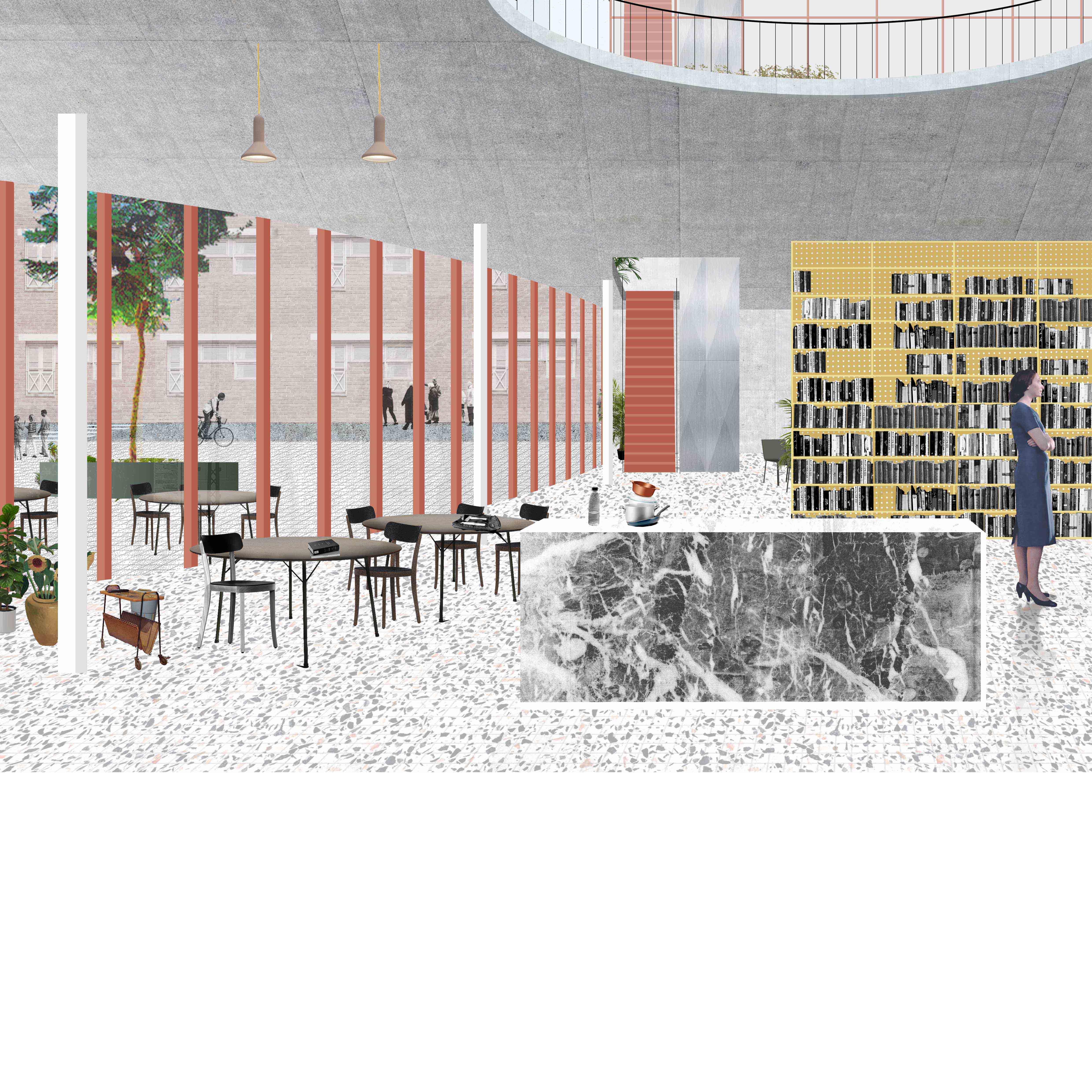 27 Rooms
The Royal Danish Academy of Fine Arts, 2018

Driven by its diverse surroundings and the constantly evolving network of Nørrebro's up and coming science city, "27 Rooms" aims to translate the areas diversity into an cultural meeting point. A place to live, work and learn while offering a framework that by its eligible interpretation functions as a mutual interface between city and occupant.

With the ambition of creating an architectural counterpart for today's boundless way of living, studying and working an architectural logic of layering from public to private, horizontally and vertically, is plotted: Two Volumes within the front and back house typology give the appearance of rather small complexes embracing the plots surrounding.

By taking on the sites geometrical surroundings a shared, rounded ground floor spans between the two volumes, forming a publicly shared city square to one, and a semi private garden to the other side. Its ambiguous status between interior and exterior space therefore internally and externally links the volumes and forms a polyvalent mixture of creative-focused open spaces where horizontal urban space overlaps with the vertical stacking of the living quarters.

A series of 27 rooms, are stacked to six 'apartment' cores, in the ground floor functioning as temporary and interchangeable, multifunctional rooms, they vertically turn into private places of living creating space for retreat.